The construction of the Jagat Kerthi Gilimanuk – Mengwi Toll Road section is one of the implementations of the main policy direction of national development, the acceleration of the development of strategic areas, aimed at accelerating the development of economic growth centers in the region through improved accessibility and road network capacity. This will enhance productivity by reducing distribution costs and providing access to regional and international markets.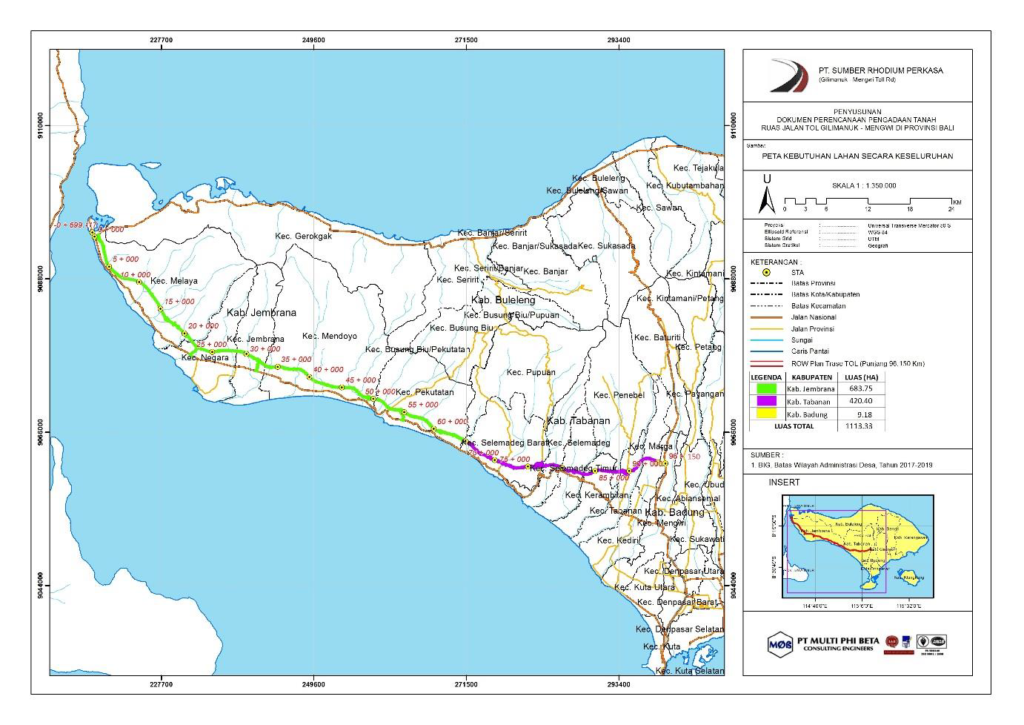 Jagat Kerthi Gilimanuk – Mengwi Toll Road
The objectives include supporting the realization of the Bali Province Mission, which includes:
Developing new cultural-based tourism destinations and products that benefit the people and are integrated across regencies/cities in Bali.
Enhancing comprehensive quality standards of tourism services.
Building and developing new economic centers according to the potential of regencies/cities in Bali, by empowering local resources to support broad economic growth.
Establishing and developing small and medium-sized cultural-based industries (Bali branding) to strengthen the Bali community's economy.
Enhancing integrated infrastructure development (land, sea, and air) and connectivity between regions to support economic development and access to and quality of public services in Bali.
The estimated construction period for this project is from 2022 to 2027.